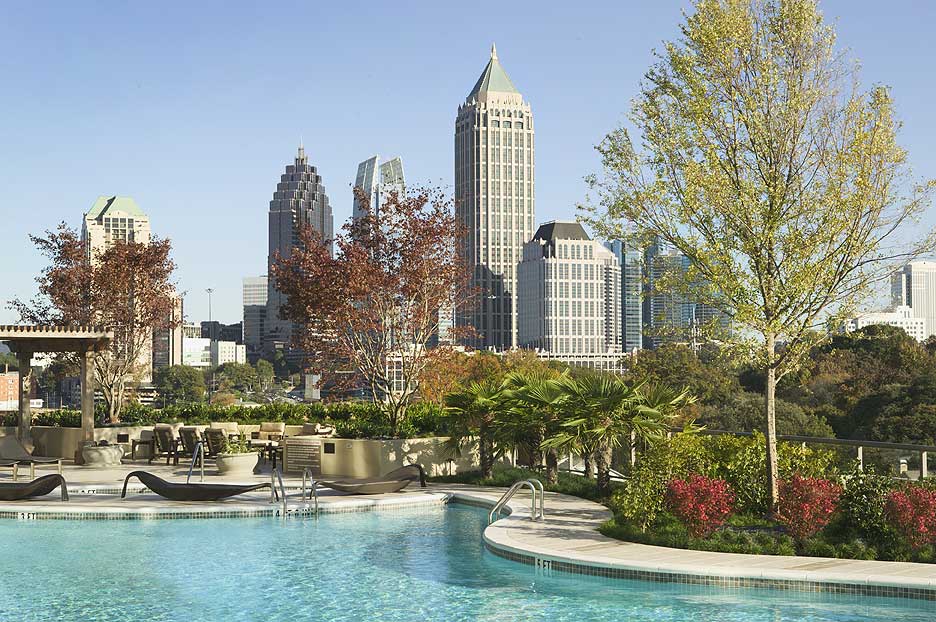 ATLANTA, February 22, 2016 – You would have to be asleep or living under a rock to not notice the amount of recent construction activity happening in Midtown Atlanta. What many may not know is how long this growth has been taking place and how a select few visionaries planted the seed over a decade ago to make this activity a reality.
Construction has always been a fascination of mine. The transformational process of taking something that began as raw dirt, stone, hillside or even an urban pay parking lot, turning it into something of form, beauty and function is what it's all about. From the earliest days of helping my father, a general contractor in Tennessee, to my first landscape installation of Bruno's Food World in Lake City, I have enjoyed the results of hard work.
In a recent Curbed Atlanta article, 41 projects were highlighted as recently constructed, under construction and proposed for future development. We are proud to declare 60+% of the completed projects to date have been completed skillfully by Gibson Landscape employees but that has not always been the reality. Over time our reputation as the go-to midtown landscape company has grown entirely by referral and our reputation as a quality contractor. It was only 2007 that we won our first midtown assignment in plaza construction & landscape maintenance service at The Atlantic.
Since The Atlantic, we have completed more than a dozen of the past 17 projects claiming Midtown as home, including maintenance at the Atlanta Botanical Garden, the Piedmont Park Expansion and various other plaza developments. Regardless of the assignment we are committed as the leading contractor to ask the following:
"Are we creating beauty and long-term value for our clients?"
"What impact will we have on those who interact with our services?"
"Will what we do unite people and place?"
These questions will continue to guide our actions within Midtown Atlanta.