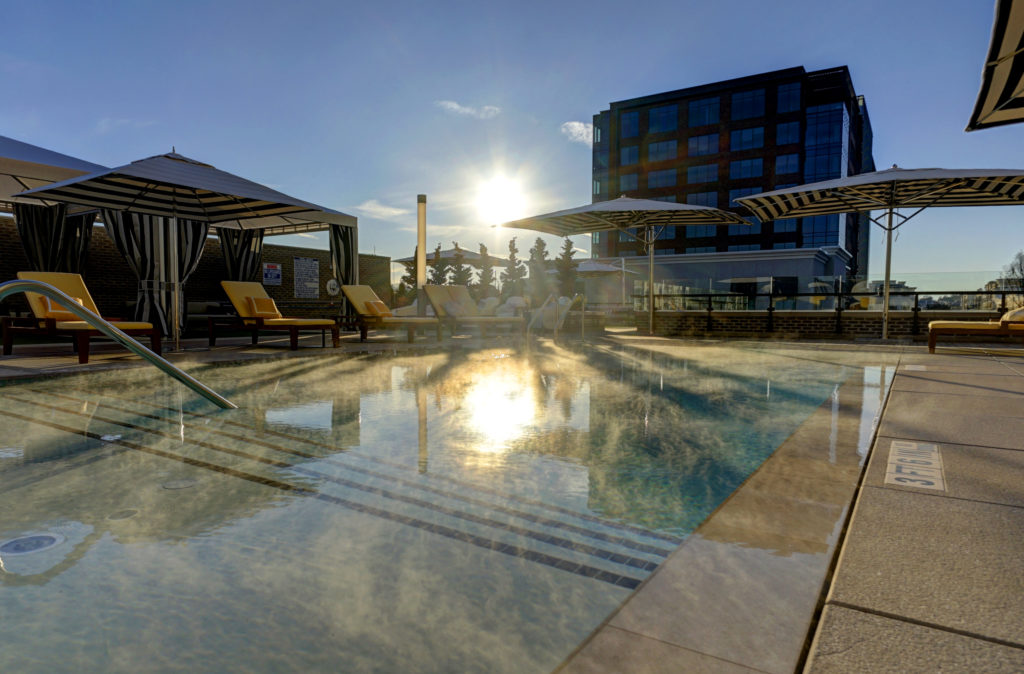 Twenty One Years + An Open Request to Future Gibson People
Perennials plants are often beloved for the beauty they add to gardens year after year. However perennials often take time to come into their full glory. While not all perennials need time to look and do their best, this is a common enough phenomenon that there is an actual adage for it "The first year they sleep, the second year they creep and the third year they leap!"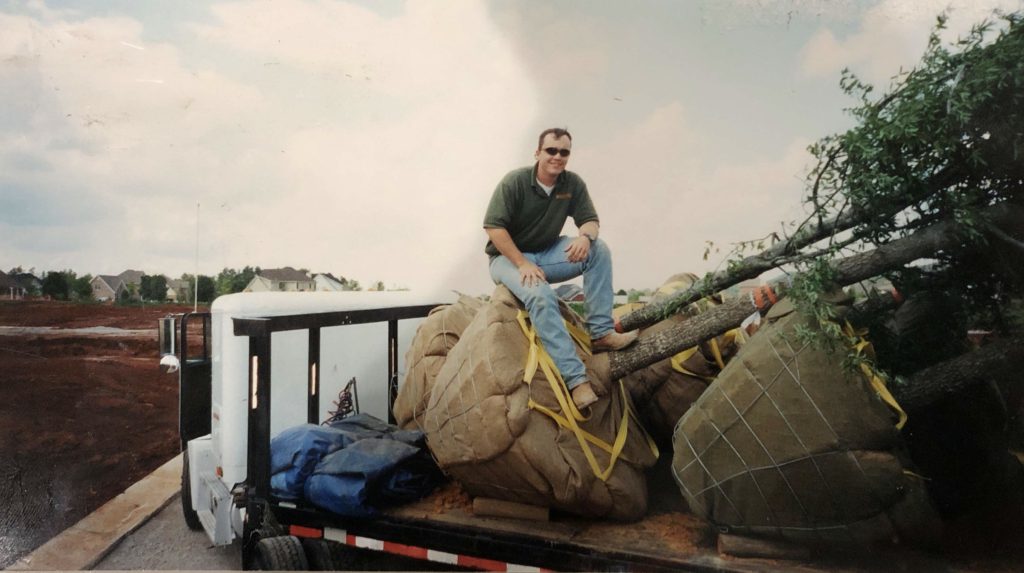 The three distinct decades for Gibson Landscape have had a similar cycle. Years 0-10 were raw, gritty…. a mostly untamed effort to exist.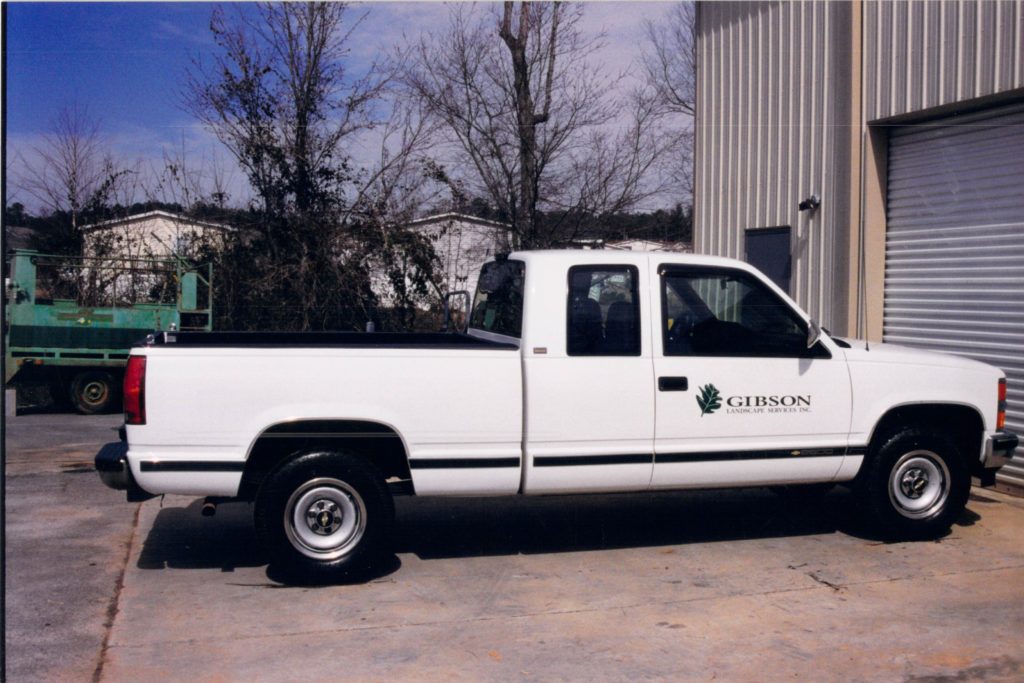 Sleep – Decade One (1998-2008) Work has pretty much always been a competition for me. From the beginning, I wasn't going to be outworked, smarted, beat nor told no (or at least I thought).
"You're not big enough", "You don't do enough commercial", You don't do enough residential", "You don't do enough DOT", "You don't have enough offices", "You don't have enough equipment" "You don't have enough crews"… Always judged for not having enough "elite" work on my resume to "earn" a shot. Someone once asked "How many 5 sided buildings have you landscaped before?", Seriously?..?
Trying to get it right and learning a ton and even when we did everything perfect, we were virtually unknown by anyone. Loading failed asphalt into dump trucks behind grocery stores or hydroseeding in a mobile home park isn't "building a resume". It did however provide income and I wouldn't trade the early years for anything in this world.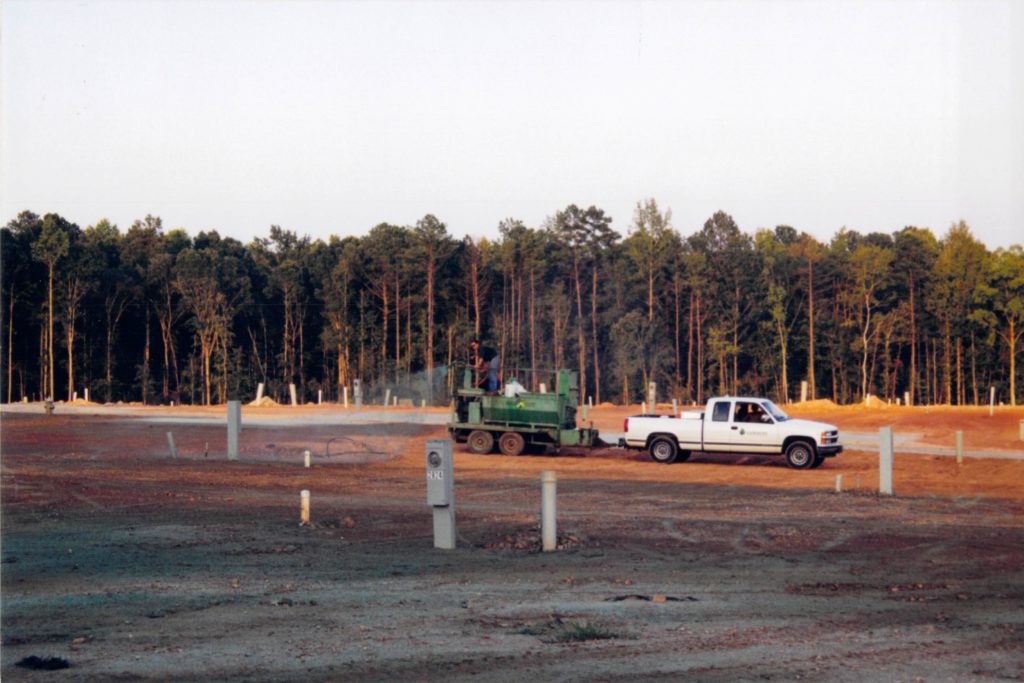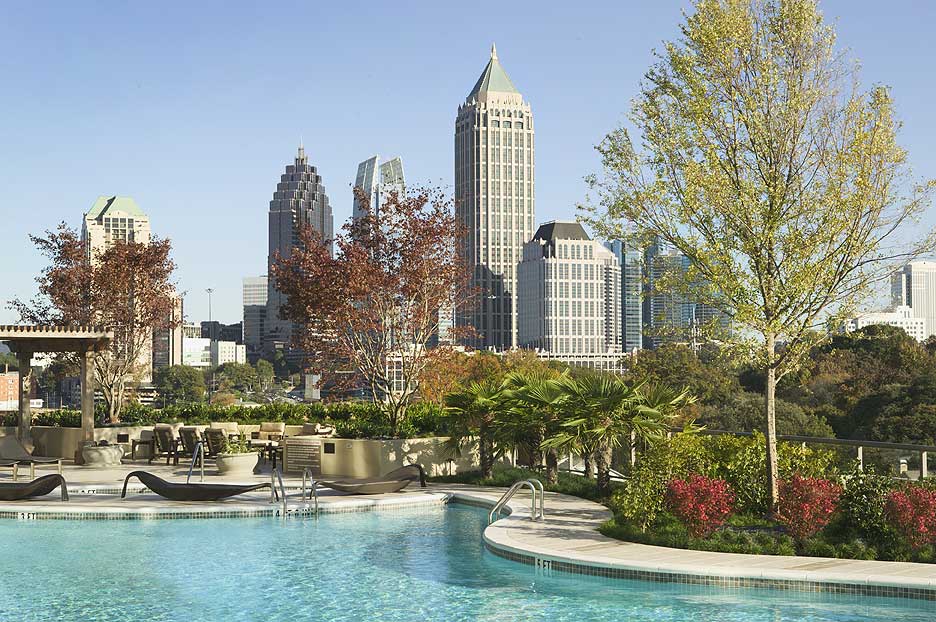 Creep – Decade Two (2009-2018) Just like iron becoming steel, our second decade has two distinct parts… the economic downturn (2009-2013) and our own turnaround (2014-2018).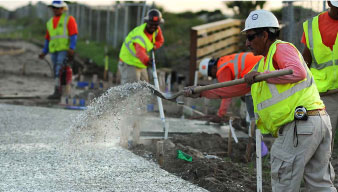 In 2009 we began self-performing hardscape work and it took us all over the southeast and midatlantic. Great assignments but a steep education and again not many people knew of our work. This work had bigger risks for a traditional landscape company now constructing intricate hardscapes but it was a time for survival. This work did seem to fit our personality but the Great Recession was the biggest challenge to date. Many hard moments, a lifetime of education and without our first 10 years molding us as it did, we'd likely not have evolved.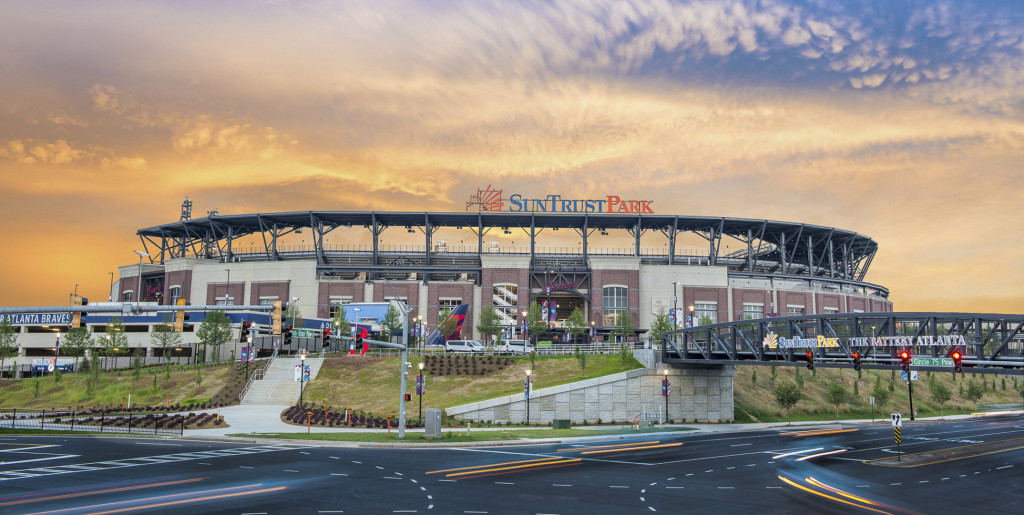 The beginning of 2014 we found ourselves on the stage of larger regional projects such as West Riverfront Park, The Battery at SunTrust Park and Centennial Olympic Park 2020.
Our vision is to build remarkable relationships and at this level the reputation and track record impacts our future exponentially. We are in the making-others-look-good business and when we fulfill our vision it puts us in a position to dominate.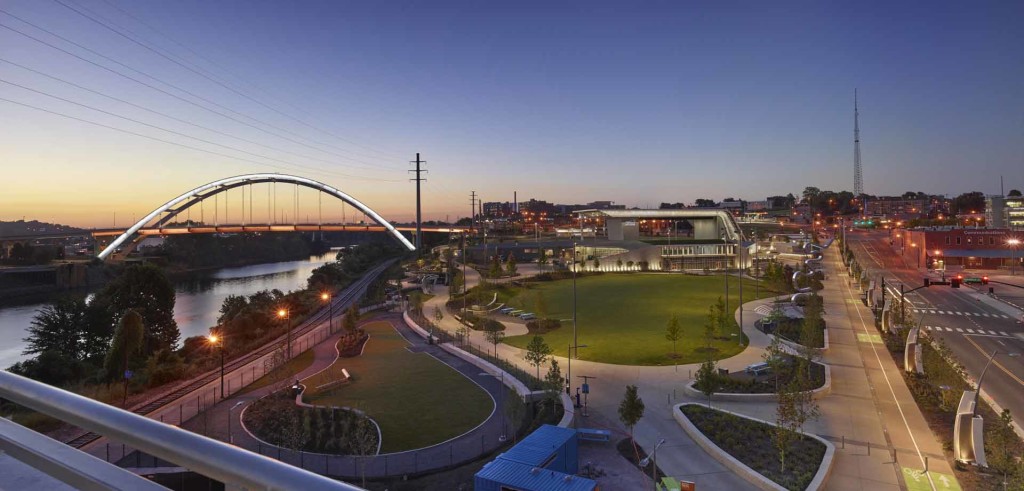 Leap – Decade Three (2019-2028) Each period has a distinctly different set of challenges but as the title suggests, I believe the time is now for us to have the best time in the history of Gibson. Opportunities are available now that have not existed in the past 20 years but we must attract and maintain the best people to meet this potential.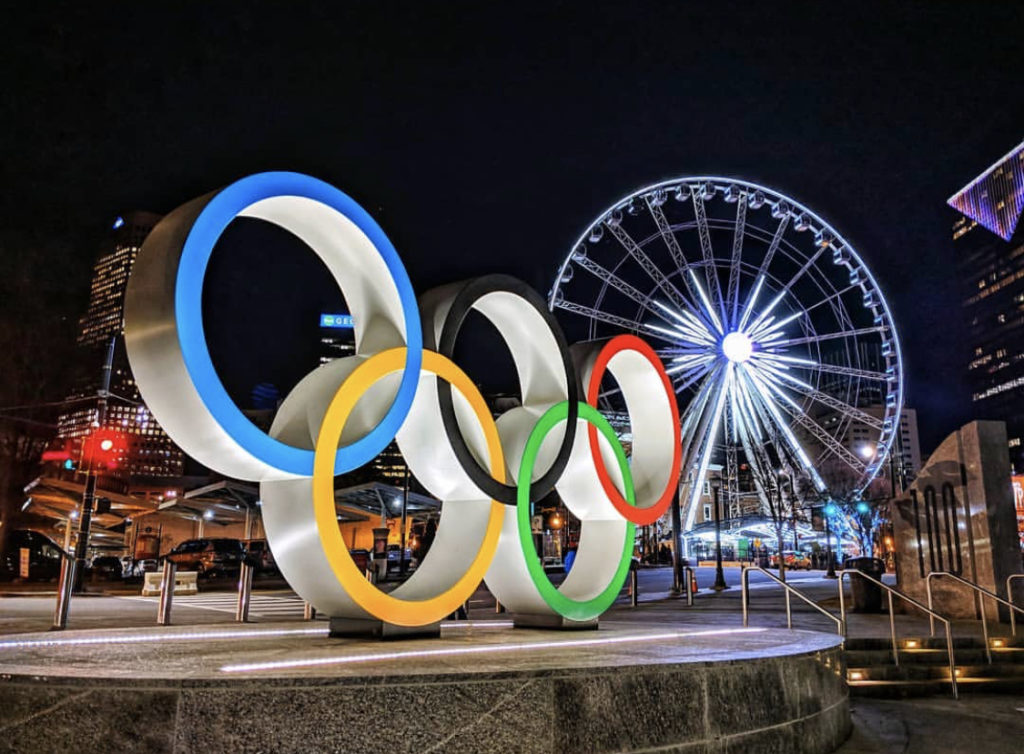 "It's necessary that you align yourself with people and attract people into your business who are hungry, people who are unstoppable and unreasonable, people who are refusing to leave life as it is, people who want more." "Work on yourself. Get the energy drainers out of your life. People who don't want anything, people who are not striving, people who are not challenging themselves, people who are not growing, people who have stopped dreaming." – Les Brown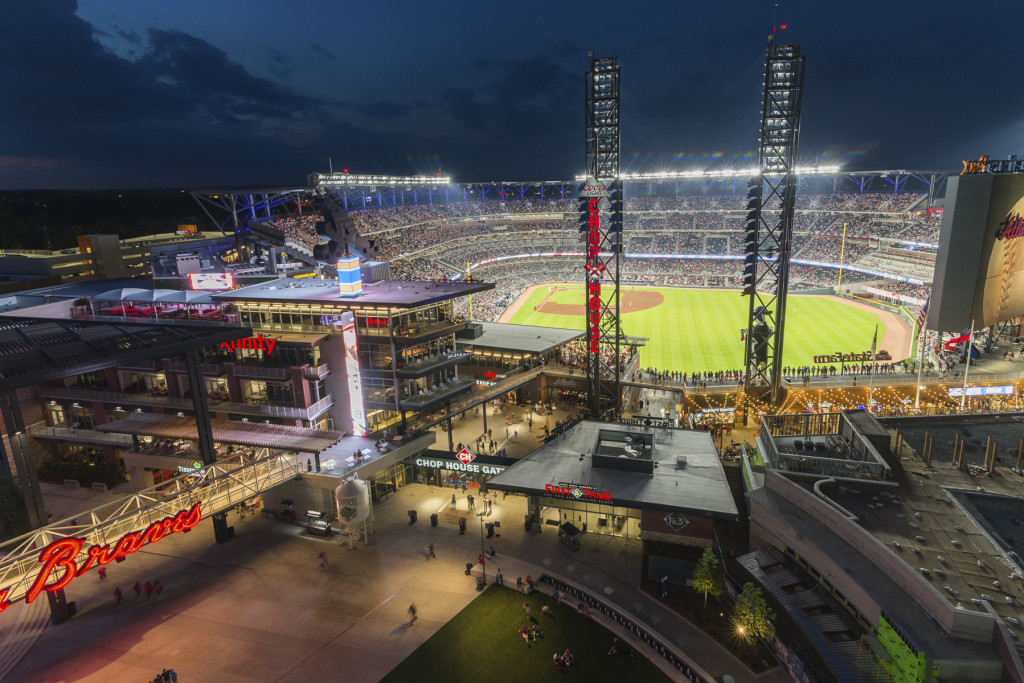 Join Us – With all that perspective, I have a genuine love and respect for the work we do and a sincere love and respect for the people who never quit. Excellence is not chance, and it takes determined and passionate people who know their stuff to make it happen.
When people come first, place becomes the celebration. When we become what a friend tells a friend, we are winning the mission.
Superstars Needed $50,000-200,000. Don't call unless you're an overachiever and can prove it. We want hungry driven people with something to prove to join our team. Come build an empire with our dynamic company. We are a leader in the landscape industry but we don't hire backgrounds, we hire top producers. If you're average you can earn $50,000. If you're a star you can earn $200,000+. If you have the stuff we'll know. Leave us a voicemail on why you're the one at 404.537.4230